Feuds happen all the time; however their nature has changed over the years. Earlier what used to be a mouth-to-mouth quarrel is a game of snarky comments now. And the squabble is a really 'serious' one if you 'unfollow' someone; unfollowing someone implies there's no coming back. And the latest duo to indulge in some social media brawl is Indian skipper Virat Kohli and his deputy Rohit Sharma.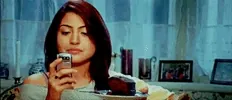 Not long ago, rumours were doing the round that Kohli and Sharma are at war after the Men in Blue failed to win the recent World Cup held in the England and Wales. Amidst all the speculation, Instagrammers noticed that Anushka Sharma, the Indian team captain's wife had lost a popular follower . Unsurprisingly it was Rohit Sharma who had also unfollowed Virat Kohli on Instagram long back.
While nothing is certain regarding what exactly happened between the two Indian cricketers, Anushka Sharma shared an obscure post which kind of confirmed something ain't right between the two ace batsmen. Her post read, "A wise man once said nothing. Only truth can shake hands with silence in a mess of false appearances". What's more surprising is that Kohli still follows Rohit in the picture sharing app, but not his wife Ritika Sajdeh. Anushka Sharma follows neither and same is the case with Ritika who doesn't follow the Indian skipper and his wife on Instagram. There have been reports that there are two lobbies within the Indian dressing room — one of Kohli and the other of Rohit.