Britain's longest-serving monarch Queen Elizabeth II's funeral have begun at Westminster Abbey in London on Monday, September 19.
King Charles, his sons William and Harry, along with other senior British royals followed the Queen's coffin into Westminster Abbey. A Committal Service will take place at St. George's Chapel in Windsor Castle, where the Queen will be laid to rest with her late husband in a private burial ceremony.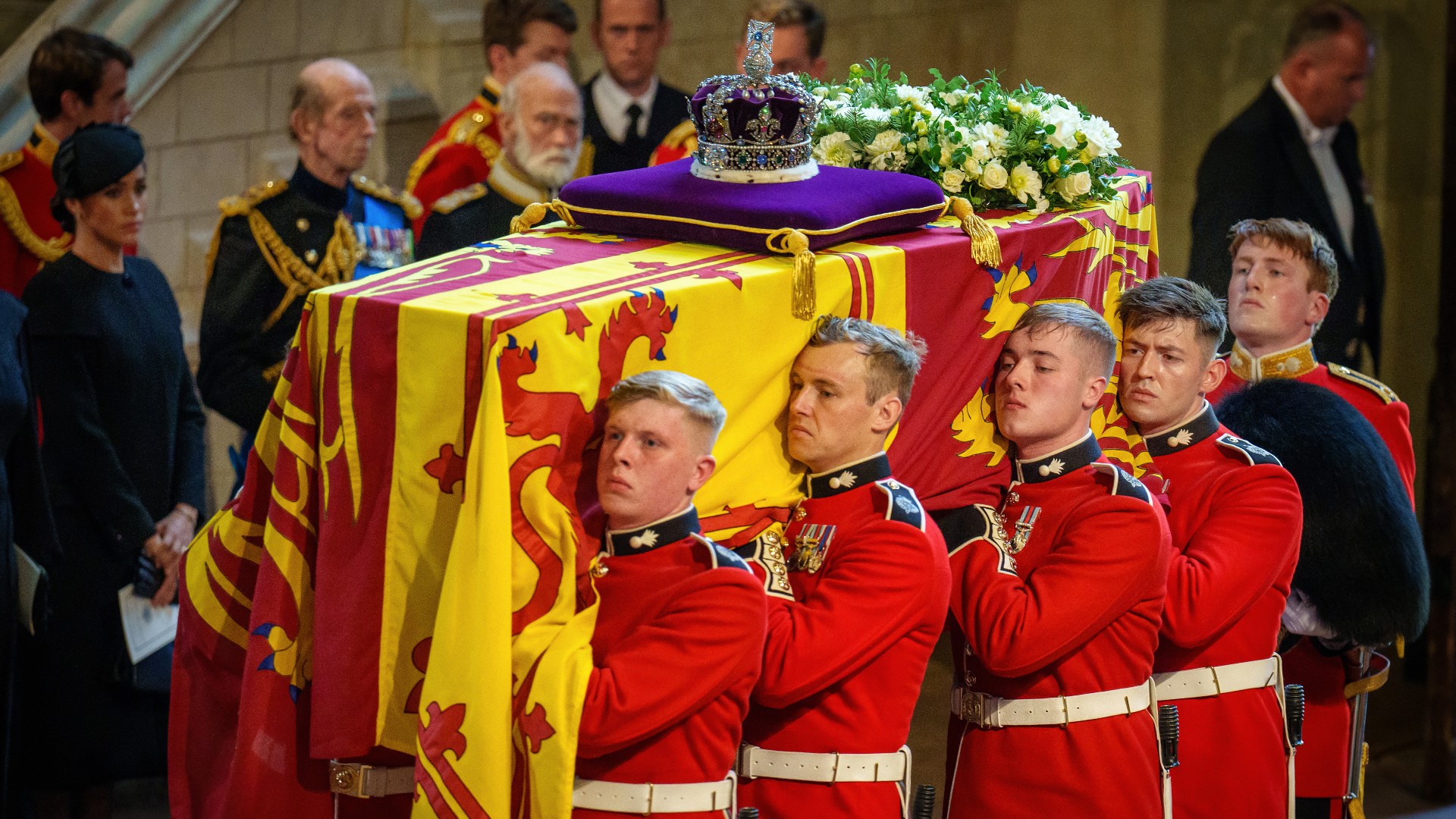 From around the world more than 500 royals, heads of state and heads of government have been invited for the Queen's funeral. Queen Elizabeth II's great-grandchildren George, 9 and Charlotte, 7, also attended her funeral, signaling the more prominent role they will now play as the children of the first-in-line for the throne. 
President Droupadi Murmu, who is in London on a three-day visit to attend the state funeral of the Queen signed a condolence book on behalf of the Indian government. She is joined by other world leaders like the US President Joe Biden and monarchs to bid farewell to a beloved figure who unified the nation through her 70-year reign.