The Hong Kong cricket team gifted Virat Kohli a team jersey with a heartfelt message on it. 
Under Rohit Sharma's captaincy, India defeated Hong Kong and won by 40 runs at the Dubai International Stadium. India secured 4th position at an ongoing T20I Asia Cup. Virat Kohli made 59 runs while Suryakumar Yadav made 68 runs while being not out.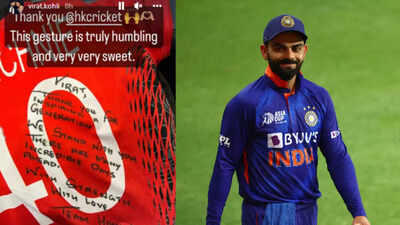 The message on the jersey gifted by Hong Kong players read: "Virat, Thank you for inspiring a generation. We stand with you! There are many incredible days ahead. With strength. With love, Team Hong Kong."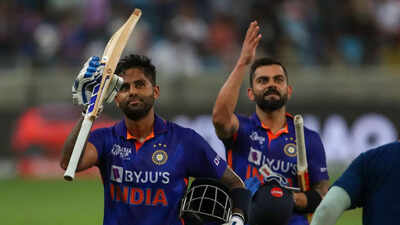 Virat Kohli shared the heartfelt gesture from the Hong Kong team on his social media. He shared the photo of the jersey on his Instagram and wrote, ""Thank you @hkcricket. This gesture is truly humbling and very very sweet." 
Anushka Sharma also took to her Instagram to congratulate her husband Virat Kohli for scoring fifty during the match. She added a heart emoji while posting the picture of him on her social media.