Most of us have our travel plans pretty chalked out for Christmas & New year. But if you're someone living in NCR who has missed the bus and will have to burn a hole in the pocket to fly to Goa last minute, then here are 5 alternate destinations for a short trip which can be equally fun:
Bhimtal
Bhimtal is your quintessential mountain getaway. You can reach Bhimtal in just 5.5 hours from Delhi and the NCR region. You can simply drive to Bhimtal via Kathgodam or take a train and a short cab ride to reach this lakeside retreat. Best things to explore here are: cafes and retreats. It's a fun getaway in the Kumaon hills.
Sariska National Park
Sariska National Park is bewitching in its remarkable beauty as an ideal picnic spot near Delhi. Surrounded by the Aravallis, it is one place ideal for bird spotting like flying Egyptian vultures and eagles. You can do Jungle safari, visit Garh-Rajor, Bala Kila, Siliserh and Bhangarh. It's a 5.5 hour drive to Sariska National Park from Delhi. The nearest railway station is Alwar, and you can take a bus too from here.
Surajkund
Suranjkund is an old reservoir that is surrounded by a luxurious stay amidst the blue hills of Aravalli, making it a perfect escapade around Delhi. While you're here, you can visit the ancient sun temple, beautiful gardens and the Siddha Kund. To reach this place, you can take a bus directly from Delhi or Faridabad. Or you can even opt to take this 1.5 hour drive too.
Kasar Devi
If you're in for a long drive, then Kasar Devi in Almora is the place for you. It takes around 8 hours, half of those through dense pine forests, to reach Kasar from Almora. The views of Himalayan peaks, including Nanda Devi, are astounding from Kasar. You can stay in homestays or hotels. It is advised that you book your stay in advance if you're planning to visit Kasar around the New Year celebrations. Buses to Kathgodam and Almora are avaliable from ISBT Anand Vihar, Delhi. You can even opt for taxis, shared cabs and local buses to Almora from Kumaon region.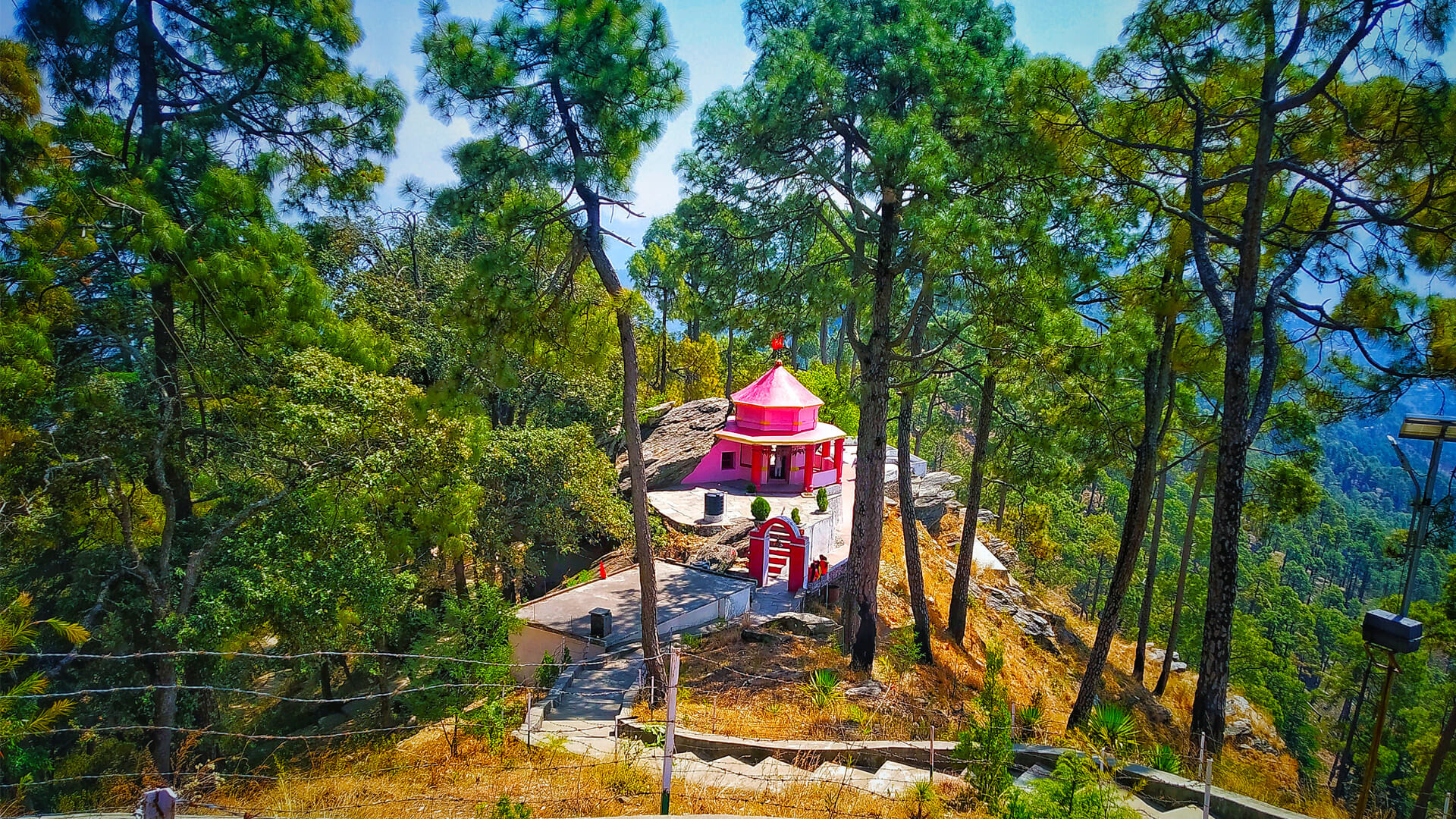 Chittorghar
A city of vibrant heritage, immortal folklore and glorious history, Chittorghar is one place that is worth adding to your travel list! It's the city that screams stories of heroism and sacrifice. You can visit the city for its forts, citadels and ancient ruins. You can plan a trip to Chittorghar via Udaipur and believe us, you won't be disappointed!