You probably might not be aware about this but living in a treehouse in India is an ancient concept. Believe us, as bizarre as it sounds, it's actually pretty amazing and fun. If you're someone who loves adventure and trying new things, here are 5 treehouses that you can explore:
The Machan, Lonavala
This green island located Jambulne is located two and a half hours away from Mumbai and serves as the perfect getaway from the city of dreams. The perfect escapade for your weekend trip, this island is one of the world's 25 biological hot spots.
Tree House Hideaway, Bandhavgarh
Bandhavgarh Tiger Reserve and Fort is on top of India's treehouse list. This place has been attracting photographers, and wildlife enthusiasts like large swarms of bees since years already. With a spellbinding view of the fort and the jungle which spread over a massive expanse of about 21 acres, this place is surprisingly very beautiful.
The Himalayan Village, Himachal Pradesh
This ancient Kathkuni style treehouse is made of  dry stacking stones and wood without cement. The inner walls are mud plastered to retain the native rustic charm. The resort is very eco-friendly and gives one an insight to the local customs and traditions.
Vanya Tree House, Kerala
Located in Thekkady which is a three-hour journey from Cochin International Airport, this place is another spot in Kerala that you should explore. Offering a captivating view of Idukki hills, honestly one shouldn't have any second thoughts about visiting this place. A trek that surrounds this rainforest is all you need to boost up your mind any day!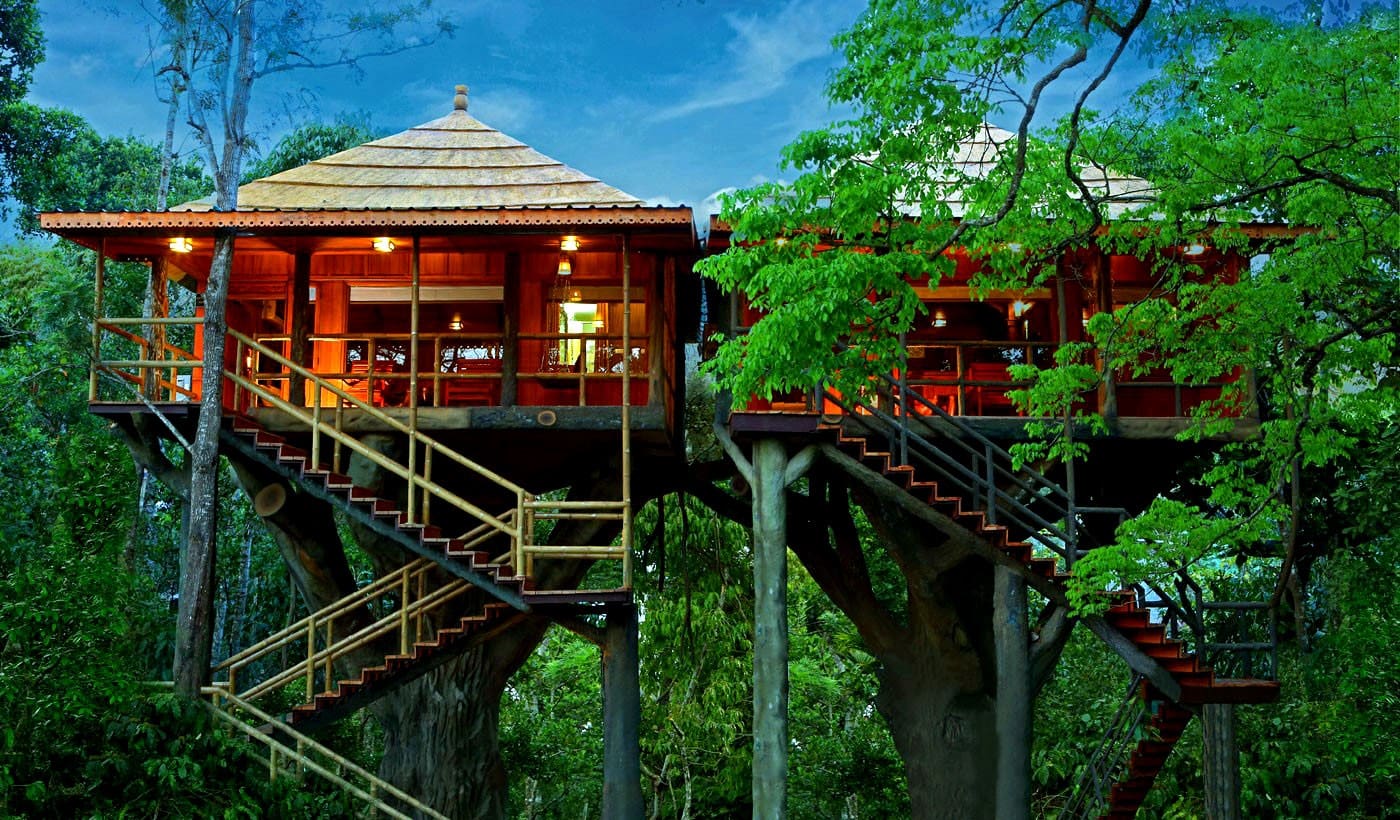 Hornbill Treehouse, Dandeli
Located in Dandeli, which is approximately 125 kms from party capital Goa, is this tree house, perched among majestic trees of the Deccan. This one of its kind treehouses, is located close to river Kali and is a great place for those who have a knack for adventure sports and bird watching.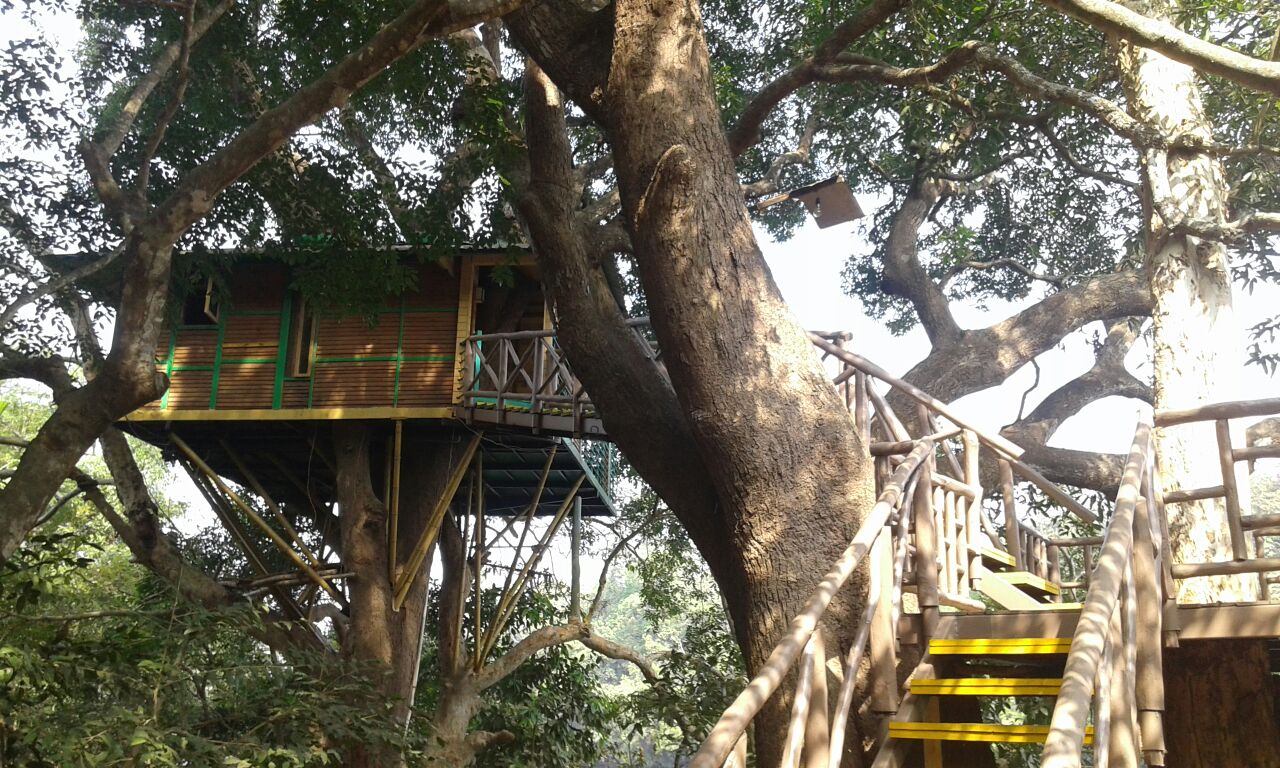 Tranquil, Kerala
This is the perfect tree house to spend a romantic getaway weekend. This one is a luxurious getaway place which is surrounded by greenery on all sides. It has the Catimor Cottage inside the century-old Kuppamudi Estate which is best for exploring in the morning. The trip gets even better with hiking, touring plantation sites and bird watching.