Every movie that we watch, we tend to teleport ourselves to a different world, especially the fantasy ones. Well, if you're someone who gets inspired by films and series and wishes to visit some beautiful locations which have some movieand series reference too, then here are a few fantasy lands that you can visit in real life:
Elsa's Ice Palace from Frozen VS Hotel de Glace in Canada
Apparently, the Hotel de Glace (a.k.a. the Ice Hotel) in Quebec City is the inspiration behind Frozen's Elsa's ice castle. Some reports say that the director, Chris Buck, actually stayed at the hotel for about five years before the movie was released. So, go Canada, you Frozen fans!
Paradise Falls from Up VS Angel Falls in Venezuela
It's proven that " the fictional Paradise Falls in the movie 'Up' strongly resemble the real waterfalls in Venezuela. The team behind the film visited Angel Falls during film production, making notes and sketches of the waterfall, which would become the visual centrepiece of the movie.
Hogwarts Castle in Sorcerer's Stone VS Alnwick Castle in Northumberland
Alnwick Castle starred as the magical Hogwarts School of Witchcraft and Wizardry during the 2001 Harry Potter and the Philosopher's Stone and the 2002 Harry Potter and the Chamber of Secrets. Well, now you know where your favourite childhood film was shot. So, when are you booking your ticket?!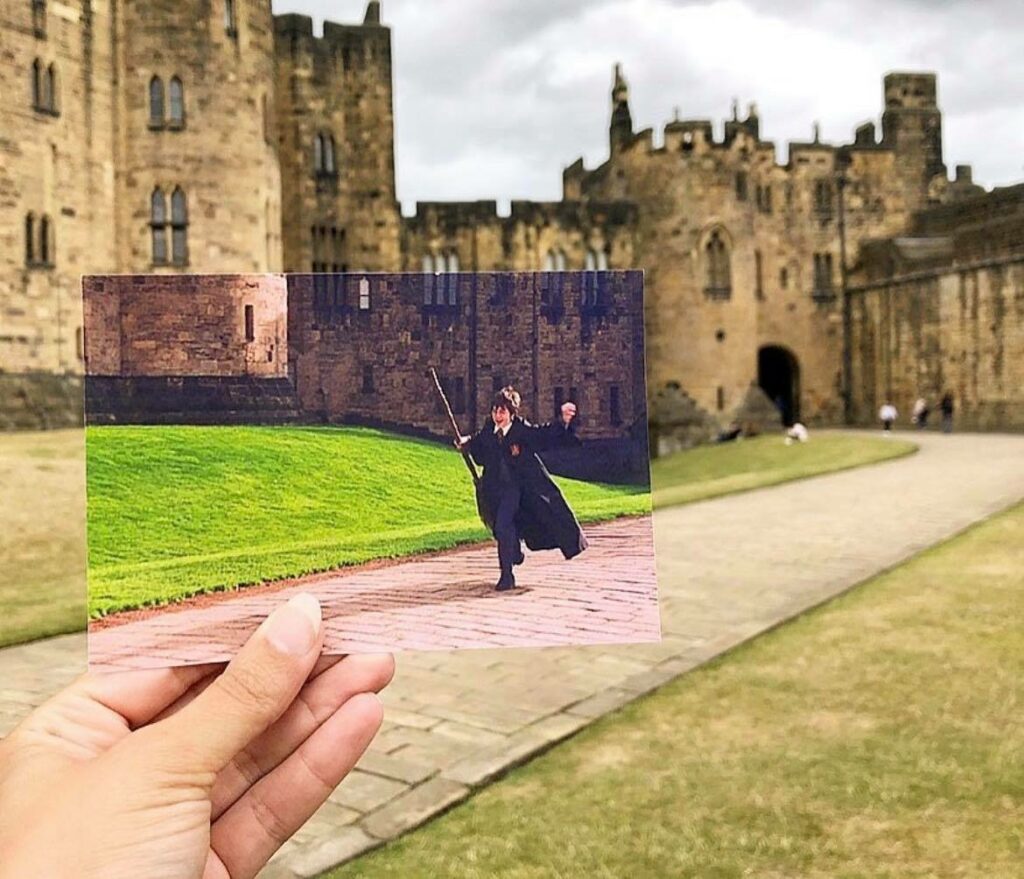 Hobbiton – the Shire Village VS Matamata in New Zealand
The Hobbiton Movie Set was a significant location for The Lord of the Rings film trilogy and The Hobbit film trilogy. It is situated on a family-run farm about 8 kilometres west of Hinuera and 10 kilometres southwest of Matamata in Waikato, New Zealand. Well, this place is now a Tolkien tourism destination, offering a guided tour of the set.
Winterfell VS Castle Ward in Northern Ireland
Castle Ward's historic farmyard is the location of Winterfell, the backdrop for the series pilot and much of season one. It's also where you will find the Whispering Wood and key scenes including Robb Stark's Camp, the Baelor battle and when Brienne confronts the Stark men. You'll be excited to know that the crew spent eight weeks at Castle Ward building the set of Winterfell ahead of the pilot episode and hundreds of actors filmed here.