Monuments are iconic indicators of a city's culture, ethos, and its socio-environmental milieu. And what better medium than film, to capture the same and let it go down the hall of fame! Some of these Bollywood films have shot entire music sequences, key scenes, and several iconic moments for which these films have been epitomized for generations to come. Because who needs a film set when you have these awesome monuments in our very own country?
1. Fort Aguada, Goa in Dil Chahta Hai
Who all dreamt of a Goa trip with their friends after watching this scene? Because, we sure did! Even if it got lost in the shenanigans of planning and execution – definitely gave us major travel goals for sure.
2. Qutub Minar in Fanaa
Even if the movie didn't do well on the box office, it was beautifully shot and cinematographed – at some of the most iconic monuments in Delhi. Just look at the beauty that is this Qutub Minar shot!
3. India Gate in Rang De Basanti
The awesomeness that was this movie, combined with some of the most legendary moments of the film. The friends doing the round of the India Gate and saluting invokes patriotism so much!
4. Humayun's Tomb in Kurbaan
When love blossoms on celluloid, monuments are always aplenty! Humayun's tomb stands testimony to the romance that was Saif Ali Khan and Kareeena Kapoor Khan in Kurbaan.
5. Amer Fort in Khoobsurat
Why look for a film set when princely structures such as the Amer Fort are around in the country? Fawad Khan and Sonam Kapoor look so royal together, and their airs are magnified with the grandour that is Amer Fort.
6. Golden Temple in Rab Ne Bana Di Jodi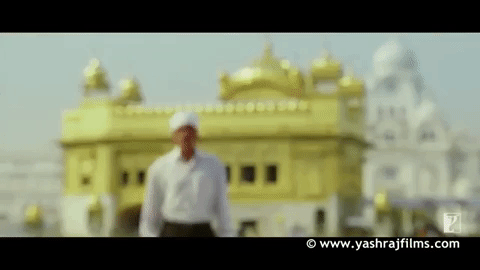 When in doubt, retire to the realms of the lord above! Anushka Sharma gains clarity like none other when she visits the Golden Temple with her husband. The moment itself was made even more beautiful with the ethereal aura around the temple.
7. Agrasen Ki Baoli in PK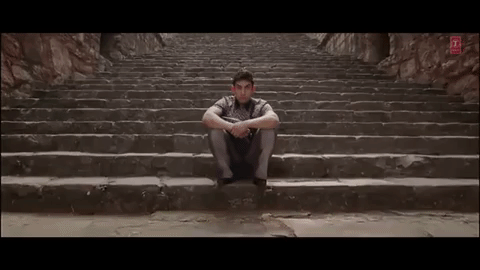 But then again, who needs a holy place to feel spiritual? Aamir Khan in PK retired to the Agrasen ki Baoli whenever he felt like he wanted to feel closer to his otherworldly home. The Baoli specially looked beautiful at night!
8. Udaipur Lake Palace in Yeh Jawaani Hai Deewani 
Ranbir Kapoor and Deepika Padukone's love was made all the more the epic love story because of it being set amidst the beautiful environment of the Udaipur Lake Palace.
9. Red Fort in Dilli 6
A movie that's entirely set in Delhi – so obviously it features the Red Fort! Who all remember Abhishek Bachchan going for a jog and clicking Red Fort with his camera phone?
10. Taj Mahal in Mere brother ki Dulhan
When in India, and when shooting a love story- use the Taj Mahal as a backdrop. With a song as beautiful as Ishq Risk, and both Katrina Kaif and Imran Khan dressed up in the traditional Salim-Anarkali attire.