From meting out ideas on to how to win your loved one's heart to planning your wedding ceremony and settling on your honeymoon destination, Bollywood movies have, and will, always be your true friends. Don't they simply disentangle certain things during a time of need?
Regardless of whether you are a filmy couple or just excessively befuddled, Bollywood films can give you some incredible ideas for a perfect and romantic honeymoon destination. Read on to find out the most popular honeymoon destinations inspired by romantic Bollywood movies. If you idolize the way romance happens on-screen, then you will love our rundown, so let's head out to our dream Bollywood destinations.
Tamasha- Indulge in Matargashti in Corsica, France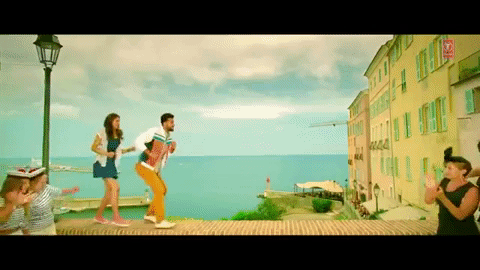 In this travel romance, an enchanting setting for cupid to strike on Ved and Tara was made in the sun-kissed Mediterranean Island of Corsica. While Ranbir and Deepika's performances are noteworthy, the film surely defined our travel goals. The picturesque locale, white sandy shorelines and buoyant hangout spots make Corsica a destination for romantic souls to relax and rewind.
Rockstar- Revel in a sublime getaway at Prague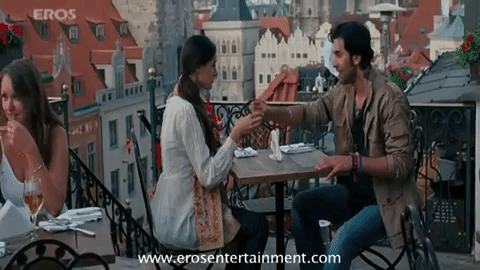 Jordan in Rockstar got us all teary eyed and love-struck. However, one thing unique about the movie was the exotic locations it took us to on the silver screen as we were transported to the exquisite magnificence of Prague. You will be smitten by the striking destinations instantly and the charming backdrops in Prague kindled with romance makes it an iconic honeymoon destination.
Dilwale Dulhania Le Jayenge- Relive "Bade Bade Shehro Ki Chhoti Chhoti Baatein" in Switzerland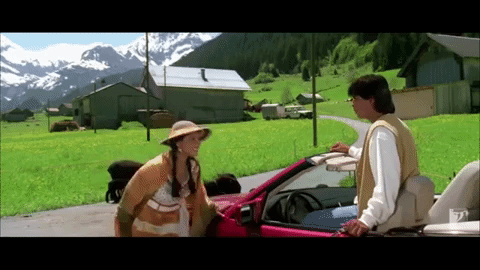 Relive the nostalgia and drench yourself in a romantic venture inspired by DDLJ; a classic love story of two Indians in a foreign land. As Raj and Simran's romance bloomed in gorgeous Europe, it is only apt to say that it's worth every penny to begin your romantic journey in the all-encompassing vistas of the majestic Swiss Alps. However, the place has more to offer than the movie, it is a place to fall in love and enjoy a fairy tale vacation.
Zindagi Na Milegi Dobara- Paint the town red in Spain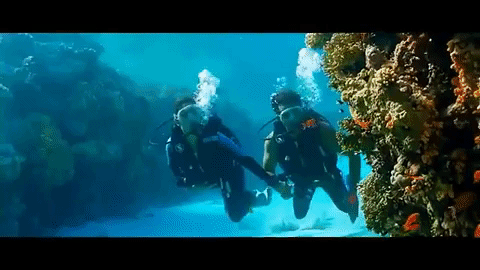 Kabir, Arjun and Imran's life changing road trip to Spain spoke to all those affected by wanderlust. From grooving to the tunes of Senorita to the thrill of driving into the waters for a marine exploration, ZNMD has been etched into our memories. So why not experience the dreamlike Spanish landscape and cherish romantic and beautiful moments with your better half.
Bang Bang- Awaken your romantic spirit in Greece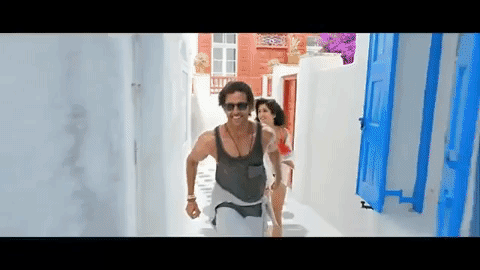 Since Bang Bang made it appear so idyllic and extraordinarily stunning in the movie, why not spend time with your loved one on the stunning shorelines, seductive sunsets amidst the alluring village of Santorini, Greece?  Famous for Cycladic architecture, this sublime getaway will push with your romantic spirit to engage in a fiesta while strolling on the caldera edges, admiring Greece's pure charisma.