Your friends are getting married. While some of you are finding excuses to delay it as much as possible. How have you imagined the big day? The usual melange of rituals up till the final pheras?
Let's be honest, the pandit ji could be singing Yo Yo Honey Singh's raps in Sanskrit and we wouldn't know. And nobody can deny that the saat pheras, soulful yet tedious, can make you sleepy. However, an important ritual, it's at the core of a traditional Indian nuptial. But wouldn't it be so much better if you could also have your very own wedding vows? The ones you can make sure he heard; she took notes of. Let's do wedding vows, my lovers. Marriage is some serious commitment and we need a few rules set straight. Imagine how beautiful it would be to have yourselves sat in a corner preparing your very own promises. Imagine how every inch of your body would be jumping with joy waiting to listen to what they've been planning to say.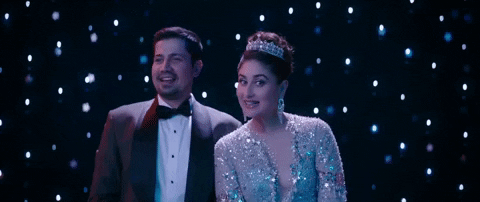 Go funny, bizarre or bold. . While including words like 'love' and 'obey' would be safe, add to your romance a touch of humour and whimsy. The only limit is your imagination. Make it a play of words everybody will remember forever and your better half will cherish for eternity. After all it is your wedding – and you shouldn't have to do something that doesn't come naturally to you!